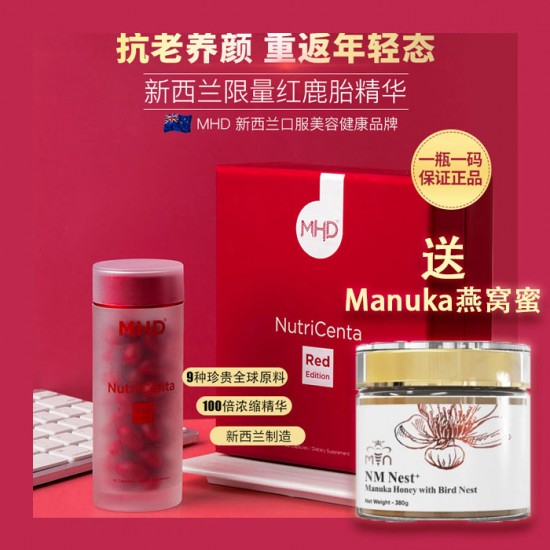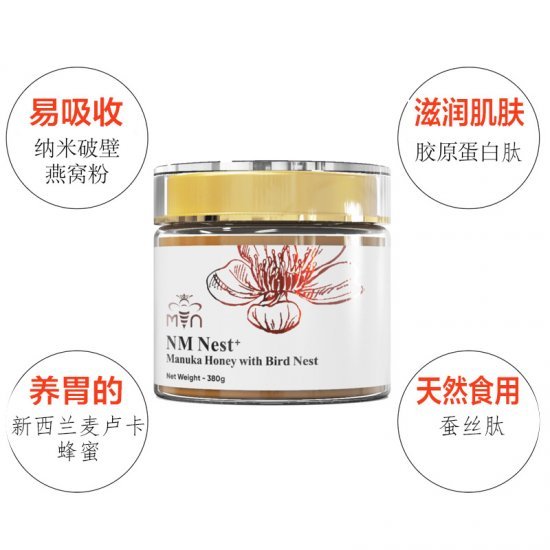 【Promotion】MHD NutriCenta Deer Placenta(Red Edition) 60 capsules「GET Bird Nest Honey FOR FREE」
Stock:

In Stock

Reward Points:

47

Model:

9421031282509

MHD
190 samples sold
Product Views: 1044
MHD Nutricenta Red Edition 10000mg is an intricate organ that nourishes the growing fetus by exchanging nutrients and oxygen and filtering waste products via the umbilical cord.
BENEFITS
Known as the "Rolls-Royce of health & vitality", NUTRICENTA contains 9 precious ingredients in a premium formulation containing nourishing New Zealand Red Deer placenta and synergistic phytonutrients to support the essential foundation for exceptional health and vitality.
Scientifically crafted as a rejuvenating tonic
Concentrated into a small capsule for ease of swallowing
High Quality Enteric-coated capsule to support optimal absorption in intestine
Processed and manufactured using leading technology, strict quality management, safety and ingredient traceability.
FEATURES
Supports optimum health, youth and vitality
Supports our body 's natural nourishment and rejuvenation
Maintains finer skin texture and improved complexion
Repairs skin cells and Helps the skin to be more elastic and dynamic
May help reverse the aging process, reduce fine lines and wrinkles.
SUITABLE FOR

Maintains a strong immune system that plays a crucial role in promoting longevity, enriching every cell, organ and our body to remain in their optimal health condition.
INGREDIENTS

NZ Red Deer Placenta Powder Equv. Fresh 5000mg
Squalene 200mg
Ubidecarenone (Coenzyme Q10) 50mg
Lycopene Extract 20mg
Lutein Oil 20mg
Pomegranate Powder 20mg
Silk Amino Acid Powder 20mg
Gingko Biloba Extract 20mg
Aloe Vera Leaf Extract 5mg
DOSAGE

Adults: Take 2 capsules daily after eating or as directed by a doctor.
WARNINGS

Always read the label. Follow the directions for use. If symptoms persist, talk to your health professional. Supplements may only be of assistance if dietary intake is inadequate.
If you have any pre-existing conditions, or are on any medications always talk to your health professional before use.
Some products should be ceased at least two weeks before any elective surgery, please confirm with your health professional.
Store below 30º in a dry place away from direct sunlight.